Poultry
The core values of Southern Milling in relation to using only top quality raw materials in the manufacture of poultry feeds to the highest standards. Southern Milling offers a most reliable delivery service which is vital for such a sector, with a programme of production which changes diets regularly.
Poultry feeds are produced with total traceability of all raw materials used, as is for all feed produced by Southern Milling. This traceability assures the consumer of Southern Milling's responsibility in our contribution to the food chain and is verified with UFAS approval for feed manufacture.
Broiler Production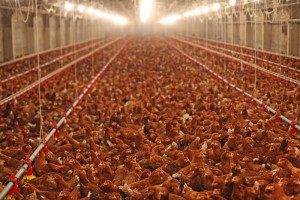 This is now a totally integrated, large scale production, business with only two main processors in the southern half of the country. The broiler producers are equally intensive, with most grower producing in excess of 60,000 broilers per 35/42 day flush.
Southern Milling developed the 4 stage diet of; STARTER, GROWER, FINISHER, and WITHDRAWL, and has contributed to the high production standards of Weight for Age, and Food Conversion Efficiency. This is attributed to the quality of raw materials used, the experienced nutritionists, and the quality control in manufacture.
Over time Southern Milling has established itself as the main Poultry Feed producer in the south due to
The Quality of the feed
The consistent high performance
The overall service provided
Three main types of poultry feed produced
Egg Production
Southern Milling's High Fertility Dairy Range is heavily fortified with all the minerals which are so essential for the health and fertility of the dairy herd. These minerals are available to the cow in a protected form, which allow for efficient absorption into blood stream. Protected trace minerals are four or five times more available to the animal than conventional minerals.
read more